Article by Marius Mărgărit – Posted on Thursday, April 14, 2022 10:46 PM / Updated on Thursday, April 14, 2022 11:13 PM
Ahead of the title derby with FCSB, champions CFR Cluj collect January contract arrears, and for the meeting with the red-blues, owner Nelu Varga prepares a bonus 3 times higher than usual!
CFR Cluj – FCSB is played on Sundays, at 8:30 p.m., live on GSP.ro.
During Tuesday's training session, although he could not be present, CFR owner Nelu Varga sent his fellow shareholders and chairman Cristi Balaj to speak to the players and assure them of his support. after the Craiova defeat.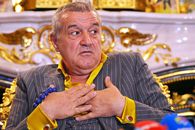 Dan Petrescu: "Do you want everyone to laugh at us?!"
On Wednesday, Dan Petrescu gathered his students in a meeting, reprimanded them for Bănie's failure, but also gave a special speech. "We drove the whole championship and now lose everything, in the end?! Do you want everyone to laugh at us?! We have no right to do that!" transmitted among others by the technician.
"You will see a different type of CFR, a team determined to the fullest. The players are looking forward to the game with FCSB, to end the title fight. Nobody wants a draw, even if it benefits us. The stadium will be full and it will be to our advantage," club sources say.
They paid another million euros
As in most clubs, a month's salary is paid at the end of the following month, around the 25th. After cashing in the contracts in March until the end of the previous year, before the match against FCSB, owner Nelu Varga decided to give players the backlog for January 2022.
The money will arrive on Friday, when the footballers have another surprise. Usually Cluj residents gamble on bonuses 1.000 euroso, but only to victory, regardless of opponent or terrain. This time the management decided triple the pot for the first "final" of the season, Sunday's game with the FCSB.
1 million eurois the monthly salary fund at CFR. Until the management change, it was approaching 1.5 million, but in recent months several contracts have been terminated with players who were no longer included in Petrescu's calculations.
"It's not even about bonuses, in such a game. However, the first game is small compared to that of a new title. But the owner also wanted to prove to the players that he trusts them", claim the same sources.
The players are frustrated, they have this dissatisfaction. If he had equaled Craiova, there would probably have been a certain state of complacency. But still, they are angry and even more focused! Defeat can sometimes be a win when a very important game follows
– Cristi Balaj, President of CFR Cluj
Read other Ligue 1 news: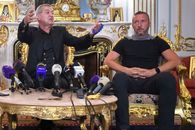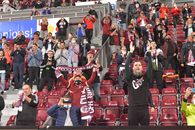 Playtech: The shocking prophecy of Mount Athos on Russia – Ukraine: "No! There must be a war, because no…"