CRBL rose to prominence after becoming a member of Simplu in the early 2000s. Although many people now enjoy and remember the famous artist's dance moves, in the past CRBL had a lot to endure on his path to success.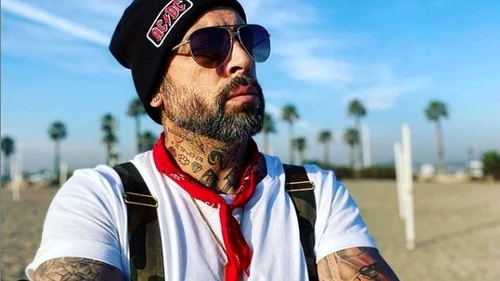 CRBL endured hunger playing with Simple
The name of CRBL became known in the early 2000s, after the appearance of the group Simplu in the Romanian musical landscape. The group released 8 albums and filled entire halls, and thousands of people danced to their songs. Even today, some of the hits sung by Smiley, CRBL, Piticu', Omu'Negru and Francezu' resonate during the evenings.
The CRBL is known to translate his life into verse and does not hesitate to talk about the less pleasant episodes he has gone through. The artist confessed that although fans saw the image of a group full of energy and carefree, the truth was completely different! The members were only young people from the province, in search of success and an easier life.
See also: According to what the boys of the group Simplu experience
There was a time when CRBL, Smiley and Marius Moga lived together, sharing the rent and what little food they had. They often ate bread, pate, mustard and rarely enjoyed pizza, reports CRBL.
Indeed, about the beginning of his career and the sacrifices he made to get where he is today, CRBL also sang in the song "Kboom", released in 2014.
"I started to be called more and more often in Bucharest. Moga and Smiley stayed in the same house, all paying their rent. (…)
We went to Moga's studio all day, sat there, played music and bought what we could – bread, pate, mustard or once in a while we bought a another pizza…
I also slept hungry, literally. We had nothing to eat and fell asleep. There are no stories. I slept hungry." says CRBL.
The CRBL left the music in the background
CRBL moved to Spain with his wife and daughter more than two years ago. The artist left the music in the background and in Spain he worked in the field of cryptocurrencies. He is currently away from his family as he is on the Dominican Republic show Survivor.
Read also: Smiley's father forbade him to sing in Simple
CRBL is one of the fiercest competitors, and quite often they have come into conflict with their teammates and opponents. Many of them accused him of having a manipulative attitude and not getting as involved as he says. It remains to be seen whether the CRBL will be able to join the finalists who will fight for the grand prize.
If you have a tip or more information on the subject, write to us at [email protected]!