SPORT.RO
The date of publication: Sunday, April 17, 2022, 7:21 p.m.
Update date: Sunday, April 17, 2022, 7:36 p.m.
CSA Steaua – Hermannstadt 1-4 (Chipirliu '41 p / Alhassan '13, '28, Balaure '61, Buhăcianu '81 p)
Classification of dams: 1. Petrolul – 57 points, 2. Hermannstadt – 52, 3. Universitatea Cluj – 48, 4. CSA Steaua – 42, 5. Concordia – 40, 6. Unirea Slobozia – 35.
The match Universitatea Cluj – Concordia Chiajna will be played on Monday.
End of game! Great victory for the boys of Marius Măldărășanu at the end of a match controlled by the authority of Sibiu. Daniel Oprița's students found no breach to break through the well-organized defense of the guests. Around 1,000 spectators were in the stands at Steaua Stadium.
Min.81 GOOOL Hermannstadt! Buhăcianu scores with a shot from 11 yards, after also shooting, following a foul by Steaua goalkeeper Bălbărău.
Min.61 GOOOL Hermannstadt! Balaure scores for Marius Măldărășanu's team.
The second half has begun!
PAUSE in the match at the Ghencea stadium. Marius Măldărășanu's students entered the booths with a single goal lead, after Chipirliu closed the gap after a converted shot from 11 yards out. The center of the game awarded a penalty after an excellent phase worked by Adi Popa and his colleagues.
Min.41 BUTUUUUUUUUUUI! Chiprliu scores from 11 yards out. Plamen Iliev didn't guess the corner and Daniel Oprița's side closed the gap less than five minutes before the break. Steaua were awarded a penalty after a reckless entry by former Dinamo player Florin Bejan.
Min. 28 GOOOL Hermannstadt! Alhassan scores again! A well-placed corner from Petrișor Petrescu was followed by a hard but precise header from Baba Alhassan.
Min. 13 GOOOL Hermannstadt! Alhassan scores after a phase worked by Petrișor Petrescu
Minute 1: Starting whistle in Ghencea! Fans did not flock to the ticket offices for the game in Ghencea. At the start of the match, the Steaua arena is also empty.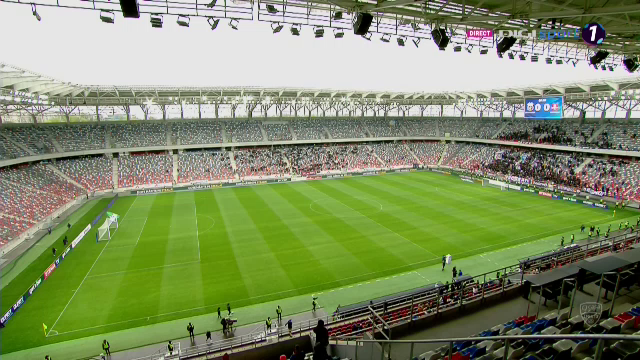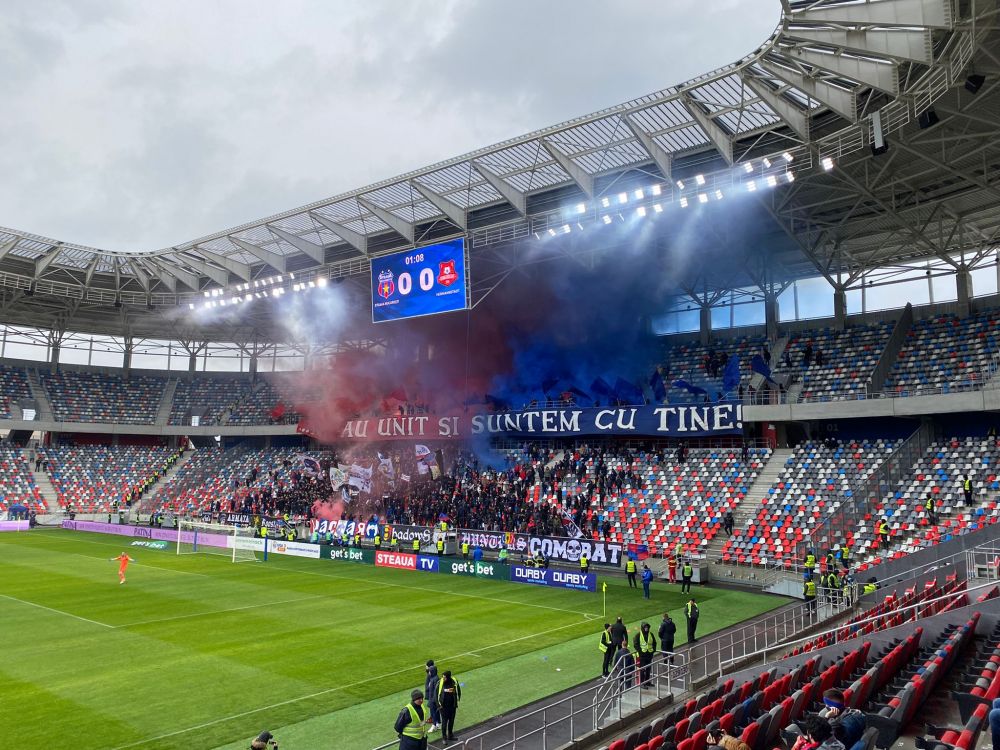 Steaua-Hermannstadt | Starting teams:
The star: Bălbărău – Oroian, Beța, Wallace, Zaharia – Răsdan, Șt.Pacionel, Enceanu, Popa – Chipirliu, Buhăescu.
Reservations: Iancu – Mihăescu, Huiban, Donose, Neacșu, E.Pacionel, Bărbulescu, Ilie, Bactăr
Hermannstadt: Iliev – Pantea, Bejan, I.Stoica, Opruț – Alhassan, Mino, Biceanu, Petrescu – C.Popescu, Paraschiv.
Reservations: Popa – Antonache, Tomșa, Issah, Bucuroiu, Balaure, Năstăsie, Hora, Buhăcianu