Kate Middleton and Prince William, along with other members of Britain's Royal House, attended the traditional Easter service. The Queen was absent from the event, but Princess Charlotte managed to catch everyone's attention.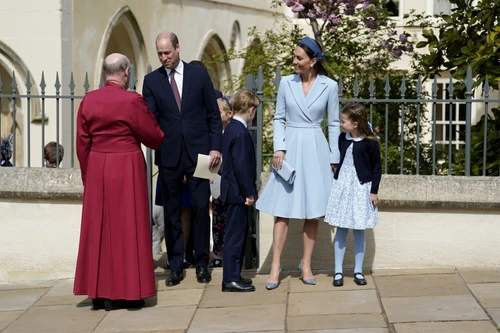 Kate Middleton and Princess Charlotte wore matching outfits Photo source: Gettyimages
It's no secret that every Kate Middleton appearance is extremely calculated, and the Duchess' attire is always chosen based on the event she is attending. On Sunday April 17, Kate Middleton gave a new style lesson.
Read also: Queen Elizabeth II, increasingly weakened
The Duchess attended the traditional Easter service with her husband Prince George and Princess Charlotte at Windsor Palace.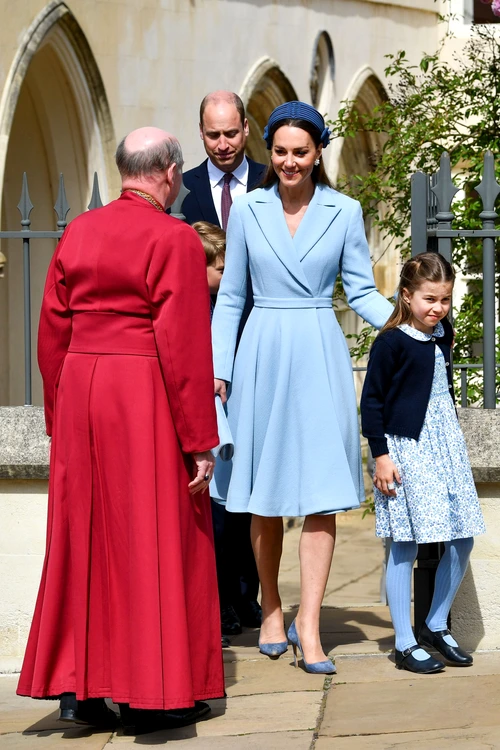 Kate Middleton impressed again with the chosen outfit Photo source: Profimedia
Kate Middleton wore a blue outfit. A light sky colored coat, a pair of stiletto shoes in the same shade with a stunning heel and a slightly darker blue hat. The makeup was minimal and the most important accessory the Duchess wore was the wide smile. Princess Charlotte didn't give up either and followed her mother's example. Six-year-old Charlotte wore an outfit to match her mother's with a blue dress and dark blue jumper.
Prince William and his eight-year-old son George showed up dressed in the classic suit, with a tie and black shoes. Surprisingly, George has grown considerably and bears little resemblance to his childhood. The kid got up and has no jaws, but he's just as sweet.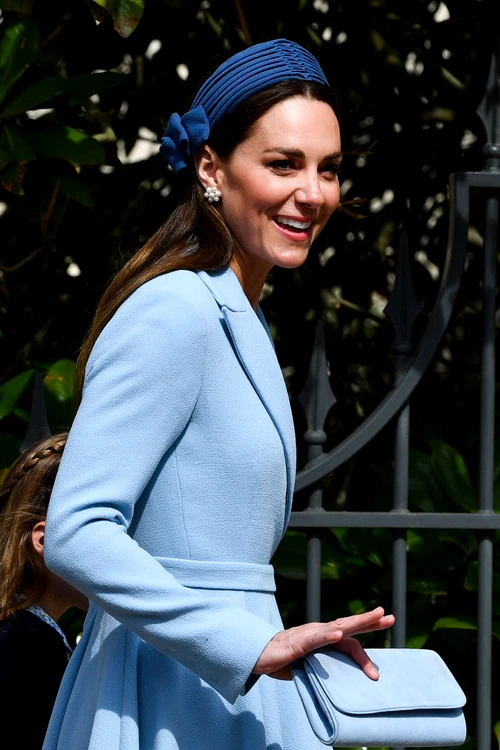 Kate Middleton had fun and always smiled Photo source: Profimedia
Read also: Queen Elizabeth II's health is deteriorating
Queen Elizabeth II was unable to attend the event as she recently struggled to walk, and the sovereign's mobility is not the best. She probably needs a little rest, so she decided to take care of herself, the Sovereign attended the Easter service, but in the privacy of Windsor Palace, in a small chapel.
If you have a tip or more information on the subject, write to us at [email protected]!