The Germans at Mercedes-Benz have announced that their Vision EQXX electric prototype has traveled more than 1,000 km on a single charge. The performance was achieved at the end of a route established between Sindelfingen (Germany) and the French town of Cassis, located on the Côte d'Azur.
The Vision EQXX concept traveled 1,008 km on a full battery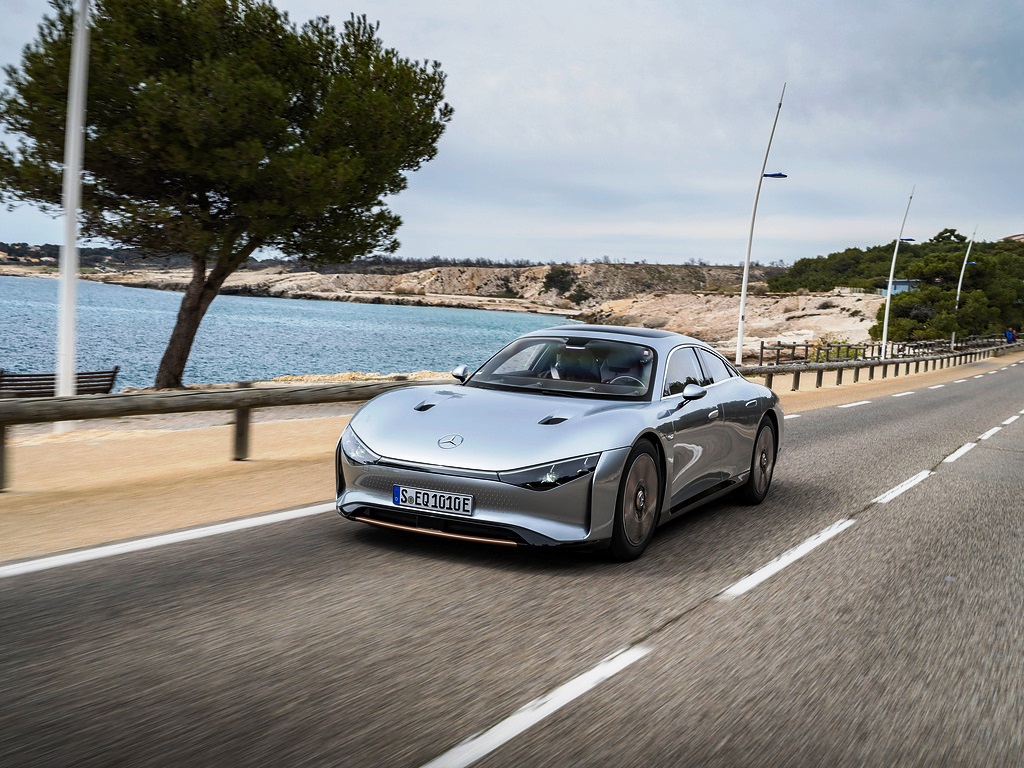 The experimental zero-emission Vision EQXX concept was unveiled earlier this year in Las Vegas. Mercedes-Benz officials refer to it as the most efficient and aerodynamic car they have ever produced. The prototype has an aerodynamic coefficient Cx of 0.17.
The Vision EQXX is built on a 900 volt platform and is equipped with a 204 hp electric motor. It was developed in collaboration with engineers from the Mercedes-AMG Petronas Formula 1 team.
The power supply is an extremely efficient battery. Mounted on the ground, it can store nearly 100 kWh. At the time of launch, the Germans announced a range of up to 1,000 kilometers and an energy consumption of 10 kWh/100 km.
To prove that these values ​​are more than just words in the air, the Vision EQXX has been released into the real world. The car set off on a journey through Europe, from Singelfingen (Germany) to the French town of Cassis on the Côte d'Azur.
The concept reaches a top speed of 140 km/h on the famous Autobahn. He also had to travel miles of winding, congested roads through the Swiss Alps. The weather conditions were constantly changing, from cold and rainy to high temperatures. All the while, the prototype was monitored remotely by a team of engineers.
After a 12-hour journey, the Mercedes-Benz Vision EQXX's on-board computer showed 1,008 kilometres. The battery level on arrival in Cassis was 15% and the estimated range was 140 kilometers. The average hourly speed was 87.4 km / h and the energy consumption was 8.7 kWh / 100 kilometers.
Source: Mercedes-Benz