Patrick Mouratoglou, who announced last week that he would start a "full-time" collaboration with Simona Halep, admitted he was surprised by Serena Williams after the American announced that she wanted to return to the Wimbledon tennis court.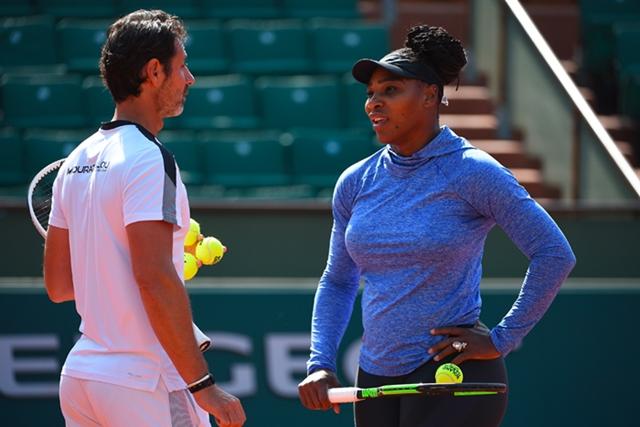 Serena Williams and Patrick MouratoglouFoto: rolandgarros.com/ Corinne Dubreuil / FFT
After ten years of working with Serena, Mouratoglou agreed to coach Halep. The Greek-born Frenchman said he only made the decision after talking to the sportswoman who has 23 Grand Slam titles to her name and said he did not expect Williams be back on the circuit soon.
If the American returns to Wimbledon, Mouratoglou could be in a tricky position to choose between Halep and Williams.
"I don't want to speak for her. I had a discussion before I started working with Simona. I asked her if she intended to play again in the near future, but she didn't answer. So I told him that I wanted to work and that if he wanted to play, we would talk again.
She has since announced on social media that she wants to play Wimbledon, which surprised me, but sometimes I have trouble deciphering Serena's language, even though I've known her for ten years.
Is Serena close to retirement? Obviously, he will be 41 in September. She is a mother, she has many things in her life. She is a perfect businesswoman who has just raised a lot of money to invest in technology.
She already has enough to do for her next life. But at the same time, tennis is his life. He's been playing it since he was four years old, that's what gave him the most satisfaction and I think he finds it hard to stop. Hence these hesitations and it is perfectly understandable "- Patrick Mouratoglou for France TV Info.
The first tournament in which the French will be with Simona Halep will be that of Madrid (WTA 1000). The Caja Magica competition will take place from April 26 to May 8.
Patrick Mouratoglou and the players he has coached in his career
The famous French coach began his career in 1999, when he coached Marcos Baghdatis (1999-2006).
Since then, Mourtagolou has collaborated with Anastasia Pavlyuchenkova (2007-2009), Aravane Rezai (2009-2010), Yanina Wickmayer (2009-2012), Laura Robson (2010-2011), Jeremy Chardy (2021), Grigor Dimitrov (2012), Stefanos Tsitsipas (2018), Coco Gauff (2018), Serena Williams (2012-present) and now Simona Halep.
Mouratoglou, 31 coaching trophies including 10 Grand Slams with Serena Williams
In total, the French coach has won 31 trophies in addition to those he has formed in his career. Obviously, she had the most spectacular results with Serena Williams: ten Grand Slam titles (Australian Open – two trophies / Roland Garros – two trophies / Wimbledon – three trophies / US Open – three trophies).
She also won a gold medal at the Olympics (won by Serena at the London Olympics in 2012) and three trophies at the Tournament of Champions (of course, also with Serena).
The list is completed by 9 other tournaments won: Premier Mandatory and Premier 5 (with Serena Williams and Aravane Rezai – Madrid in 2010).