"Our hearts are aching for everyone in Ukraine," said Steven Spielberg, carried by modern technology in front of the nearly 200 spectators of the Elvira Popesco cinema in the capital.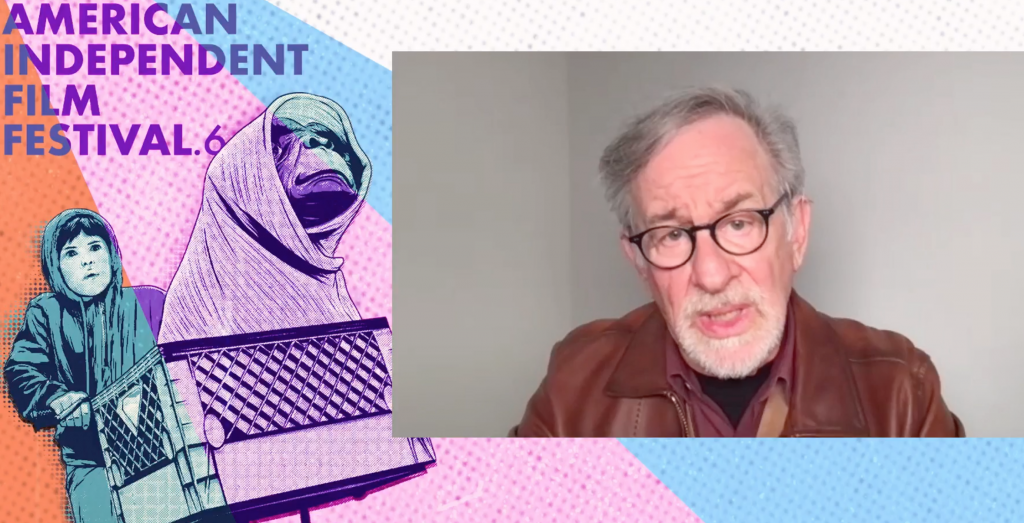 He confessed that all his grandparents were from Ukraine. "It's a drama that we haven't seen for a long time. I'm sure we all feel the same. And I think it's extraordinary that Romania has taken in so many refugees," the director said. American, known for films such as "ET", "Save Private Ryan" or "Schindler's List".
Steven Spielberg and his wife have donated $1 million to several humanitarian organizations in Ukraine through their Hearthland Foundation.
How the story hits the big screen
He also talked about when the Ukrainian drama could become an inspiration to Hollywood.
"It takes time for trauma to turn into artistic expression. When we suffered from the Vietnam War, it took many years for Hollywood to start telling that story. It takes time to process trauma . But I think we're going to see the effects of what's happening now through our art, through painting, songs, stories, film, theater."
From "Mihai Viteazu" to "The Death of Mr. Lazarescu"
The director, who has three active Oscars, has proven that he is aware of what is happening in Romanian cinema.
recommendation
INTERVIEW. 10 political and personal questions with Mihai Neamțu: "I don't have the power to tell someone 'You are forbidden to have an abortion' and I wouldn't vote for it. But I am pro-life."
"I am honored to be able to speak to everyone here in Bucharest. I owe it to my friend Cristian Mungiu, who helped me, a few years ago, when I was president of the Cannes jury, I became acquaintances and then friends. I learned a lot about Romanian films from Cristian," Spielberg explained.
Mungiu was part of the jury at Cannes in 2013, when the festival was chaired by the American director.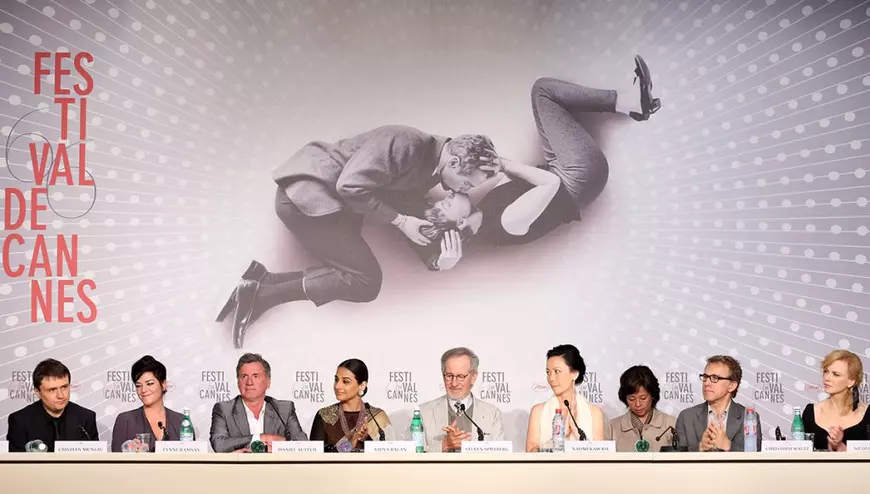 Answering questions from Romanian fans, Spielberg talked about Romanian films that have impressed him.
I recently saw "The Death of M. Lazarescu" by Cristi Puiu. It's an interesting film about a man who can't find a hospital to treat. I really liked the film and I was able to resonate with the story, especially since I'm quite a hypochondriac. The worst thing that can happen to you is what happened to that old man," the American director said.
recommendation
Approval was given for the theater "funded by Norway". Director Chris Simion reminds politicians who assume success that normalcy is apolitical
He also talked about the film "Baccalauréat", directed by Cristian Mungiu, but also about "Mihai Viteazu", by Sergiu Nicolaescu.
I think I have a lot to learn from Romanian film culture. Since I met Cristian Mungiu, I have become more aware of the heritage of Romanian films before, during and after the communist era.

Steven Spielberg, director:
"ET" helped me start a family "
The Romanian filmmakers also interviewed the American director about ET, one of his best-known films, which is celebrating its 40th anniversary. "I didn't want to be a father before directing ET. And after I finished directing the film, I was seduced by fatherhood. My first child was born three years later, so I can say that ET made me helped start a family," Steven Spielberg said.
He says his father, who worked in computer engineering, is responsible for the gentle and peaceful way aliens are portrayed in most of his films. His father's passion for science led young Spielberg to read a lot of science fiction.
recommendation
The refugees I forgot. What was chosen by the "integration programs" for Afghans brought to Romania after the return to power of the Taliban
"A lot of them were about malevolent aliens. But my dad had a theory, which he told me when I was five, and I first looked at the Perseids, the meteor showers. He thought that if there was intelligent life in another solar system or in another galaxy and he came here to visit, why would he want to destroy instead of communicating, learning? A civilized race of intelligent extraterrestrials would do "She did that? He made me believe that, even though I was surrounded by horror movies and scary stories," Steven Spielberg said.
"I wanted to do a musical all my life"
The director also spoke about his latest film, 'West Side Story', a remake of the 1957 musical – an adaptation of William Shakespeare's Romeo and Juliet.
"My favorite musical is 'West Side Story' and I felt the 1957 film had even more significance and relevance in 2019 when we started filming. I've wanted to do a musical all my life. life and I was ready to do it because of my approach to choreography. I always knew it was going to be "West Side Story". It took me 20 years to find the courage to go back to Stephen Sondheim (l lyricist, no.) And ask him if he would bless me for reinventing "West Side Story," Steven Spielberg said.
SGP.RO
Anamaria Prodan, incredible announcement. "I didn't do that, after all…" Unexpected revelations about intimate life
Playtech.ro
BOMB! Elena Udrea escapes from prison?! The turnaround is the news of the weekend
Observernews.ro
The singer Jador, the first reaction after the authorities of Timişoara banned him from playing on the philharmonic stage
HOROSCOPE
Horoscope for April 17, 2022. Balances must approach each problem with maturity, understand and assume
Stilileprotv.ro
The country in Europe where thousands of people took to the streets to support Russia and against NATO. VIDEO
Orangesport.ro
Russia took revenge for the sinking of the ship Moskva! Vitali Kliciko, first reaction. kyiv in shock
advertisement
Emimona, the home textile business started and is family run, in a house in Transylvania