Article GSP – Published on Sunday, April 17, 2022 at 6:18 p.m. / Updated on Sunday, April 17, 2022 at 6:18 p.m.
Ashley Westwood (32), Burnley midfielder, broke his right leg during the first half of his home match with West Ham (final 1-1), in the 33rd day of the Premier League.
In the 24th minute of the match between West Ham and Burnley, with the score 0-0, Westwood made a long hold on the opposing half of the field. He tried to pass the ball to a colleague by sliding.
West Ham midfielder Dusan Vlasic came at speed and fell unintentionally on Westwood's right foot. The referee seemed to think the job was done and acted more defensively, just waiting for the referee to blow the final whistle.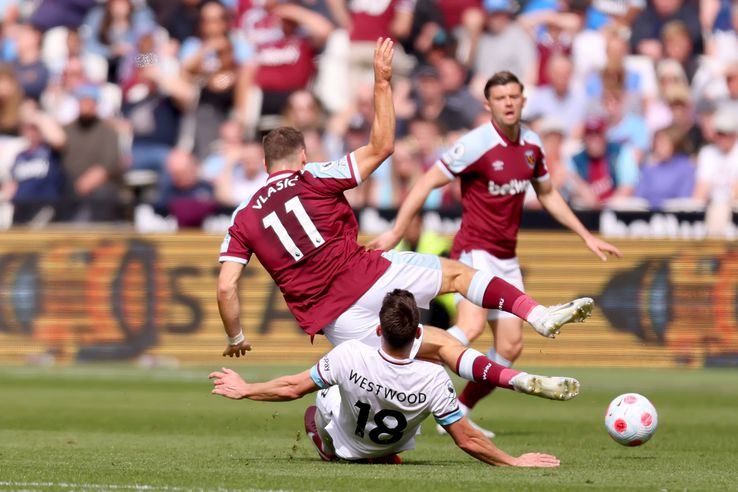 Terrible injury at West Ham – Burnley
The injured footballer immediately realized that his ankle was completely twisted and gave desperate signals to the medical teams.
Vlasic, who hit him, was the second to notice the severity of the injury. He put his hands over his eyes, fell to his knees and began to cry. He then went to apologize.
The match was halted for approximately 5 minutes, during which time doctors attempted to repair Westwood's leg.
Premier League live standings
Read other European football news:
Hysteria at Bayern » The son of the sports director, terrorized by the supporters!
He has drawn on the bonus of one million euros! Ronaldo ticked another clause in his contract with United