Ana Baniciu, the 29-year-old daughter of the famous Mircea Baniciu, is a beautiful woman, and her presence cannot be overlooked. Ana has a model body and a smile worthy of Hollywood stars, so we guess she has no shortage of admirers.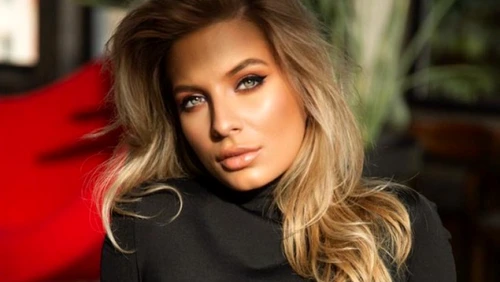 Ana Baniciu revealed which showbiz men courted her
Ana Baniciu was invited by Cătălin Măruță to the show he presents on PRO TV. Ana accepted the challenge to "Say it all or your mouth is on fire" and revealed the names of Romanian showbiz men who have courted her over the years.
Read also: Ana Baniciu, in lingerie on Instagram
The artist was not easily persuaded to say the names of the men who tried to win her over and stressed that she did not want to get in trouble and be involved in scandals. Many of them are currently married or involved in beautiful relationships.
At the insistence of Cătălin Măruță, Ana Baniciu revealed that Dorian Popa was among those who wanted to know her better. Not recently, but when the actor was part of the Lala Band. Another man who was captivated by Ana's good looks and jovial personality is Andrei Niculae of Virgin Radio, according to Ana. "There are a lot of them, some are married. I don't look left and right."Ana said humorously.
In the end, Ana pointed out that it didn't matter anymore because she is almost married, with the ring on her finger, and she has very serious plans with the man next to her, Edy Kovacs.
Ana Baniciu was proposed in marriage in Italy
Ana Baniciu and Edy Kovacs got engaged last year when the businessman gave her a beautiful ring while on a romantic vacation in Italy. Ana and Edy met through a mutual friend. It seems that Edy had noticed Ana for a long time, but she did not have the courage to approach her, so she asked for help from their mutual friend, who happened to be the neighbor of the artist.
See also: Ana Baniciu is engaged to Edy Kovacs
One night they went out with a group of friends, followed by a jaunt into the mountains, from where Ana and Edy tested positive for the new coronavirus. Edy cared a lot about the soloist, she was hard on him, and therefore the friendship turned into a relationship.
If you have a tip or more information on the subject, write to us at [email protected]!